Custom Gable Boxes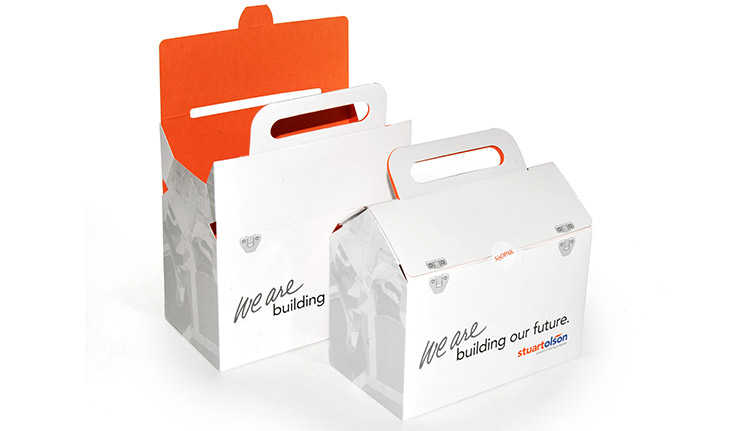 Gable boxes are among some of the most visually appealing, and durable boxes available on the market. These boxes are perfect from anything from dessert packaging, to cosmetic packaging, and can easily encompass creative designs and colour schemes.
Whether you wish to use gable boxes for use as gift box packaging for your business, or wish to supplement gable boxes in place of traditional shopping bags, Beneco Packaging can design and develop custom gable boxes for your unique business needs. Overall, we work alongside our clients to help design highly attractive and extremely useful packaging solutions that enhance our clients businesses!
The Beneco Packaging Advantage
Beneco Packaging provides wholesale packaging solutions to businesses throughout various industries. In the past we have worked alongside many different businesses, and worked alongside to design and develop unique packaging for their specific products. In particular, we develop high quality packaging solutions that meet all unique, industry specific needs and strive to create packaging that can help our clients improve their bottom line sales.
Our custom packaging solutions are of the highest quality, is 100% customizable, and is very affordable! Not only is our pricing extremely competitive, our production speeds are the envy of our competition. Our product design and development times are so efficient, that we can provide packaging turnaround as fast as 24 and 48 hours!
Key Benefits of Our Custom Apparel Boxes
Our talented staff, along with our state of the art facilities, allows us to design and develop the most unique packaging requests! Some of our most popular customization options include:
Creative Graphic Design
Prepress
UV Coating
Offset Printing
Embossing
Die Cutting
Window Patching
Folding
Gluing
And much more!
Contact us, or call 905-677-2888 today to learn more about our custom gable boxes and the various other packaging options we provide!