Custom Packaging Boxes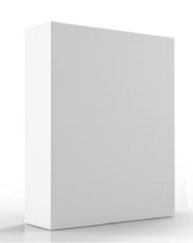 Beneco is here to help you get the exact look and feel you want for your custom packaging boxes, carton packaging as well as promotional and point-of-sale material items.  We understand the great importance of a polished presentation.  You can count on us to help you achieve the optimal look for your custom packaging boxes.
If you want to make your own design and get that exact special and unique look, we can assist you.  In fact, that is exactly what we're here to do!  Whether you are a graphic designer putting together a small run for a client, a business seeking a small number of custom packaging boxes to test the market, or just someone looking for special packaging options for an event, we want to hear from you.
Please notice that dimension request on this style of folding carton / custom packaging boxes include only Length and Width of your dieline ( see product image for details ).
[gdl_gallery title="CustomM" width="185″ height="140″ ]