Custom Cosmetic Packaging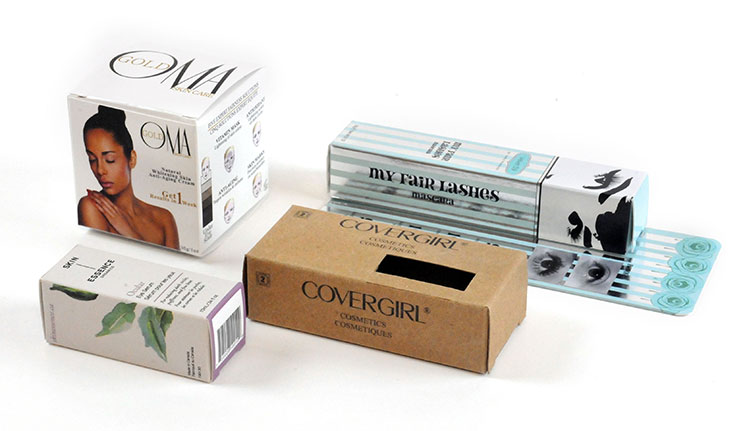 Cosmetics themselves are products that are solely based around beautification and style, therefore what better way to convey such messaging than through the product packaging itself. At Beneco Packaging we create custom cosmetic packaging solutions that are bound to grab your customer's attention through attractive and beautiful packaging. Whether you need to package jars, creams, bottles, containers or any type of dispenser, our team is able to provide solutions from the design phase all the way through production!
In the past we have done custom cosmetic packaging that includes:
Cosmetic Jars/Bottles
Cream Packaging
Perfume & Cologne Packaging
Lipstick & Lip Gloss Packaging
Eye Shadows & Mascara Packaging
Cosmetic Sleeve
Lotion Packages
Cosmetic Pop Display's
Cosmetic Dispensers
Nail Product Packaging
Hair Product Packaging
The Beneco Packaging Advantage
Beneco Packaging provides businesses with boxing and packaging solutions that are specifically designed to their unique product and industry specifications. Our custom packaging solutions are of the highest quality, and is 100% customizable! As well, our pricing packages are extremely competitive, and our production speeds are the envy of our competition. Our packaging design and development process is so efficient, that we can often provide packaging turnaround times as quickly as 24 hours!
Key Benefits of Our Custom Cosmetic Packaging
Thanks to our talented staff and our state of the art facilities, we can design and develop the most unique packaging requests! Some of our most popular custom packaging options include:
Creative Graphic Design
Prepress
UV Coating
Offset Printing
Embossing
Die Cutting
Window Patching
Folding
Gluing
And much more!
Please contact us, or call 905-677-2888 today to learn more about our custom cosmetic packaging solutions!