Automotive Parts and Accessories Packaging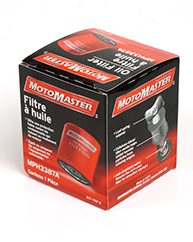 Automotive parts come in all shapes, sizes and weights. From something as simple as an air filter, to a complex part like a head gasket – each and every automotive part needs its very own custom packaging. As well, accessories need their own custom automotive packaging as well.  We make sure that your automotive packaging is both sturdy, and attractive so that your goods reach retailers undamaged, and in prestine condition for presentation on store shelves.
At Beneco Packaging, we design and develop custom automotive parts and accessories packaging that meets the uniqe criteria of the product at hand. We work with clients to determine what exact packaging is needed. From deciding materials, all the way to determining shipment processes, we assist our customers every step of the way. Whatever your automotive packaging needs – big or small – we have you covered!
The Beneco Packaging Advantage
At Beneco Packaging, we provide businesses of various industries with wholesale packaging solutions. In years past, we've worked alongside many different businesses, and designed and developed unique packaging solutions for their specific products. As a company, It is our goal to develop high quality packaging solutions that meet all unique, industry specific needs.
All of our custom packaging solutions are of the highest quality materials and construction, is fully customizable, and is highly affordable! Between our quality and attractive packaging solutions and our highly competitive pricing packages, we are the leading packaging manufacturer within the GTA. As well, our structural design and development times are so efficient, that we can provide packaging turnaround times as fast as 24 and 48 hours!
Key Benefits of Our Automotive Parts and Accessories Packaging
Thanks to our talented staff and our advanced packaging facilities, we can design and develop your business' most unique packaging requests! Some of our most popular custom packaging options include:
Creative Graphic Design
Prepress
UV Coating
Offset Printing
Embossing
Die Cutting
Window Patching
Folding
Gluing
And much more!
Contact us, or call 905-677-2888 today to learn more about our automotive parts and accessories packaging options!
[gdl_gallery title="Automotive" width="185″ height="140″ ]